---

---
About Cyber.co.ke Portal
Get KRA Services Online Today
Cyber.co.ke Portal is an online portal that enables Kenyans to order, apply and pay for KRA PIN Services for Individuals, KRA PIN Services for Non-Individuals, KRA Returns Services, KRA OTP Verification, Business Tax Filings and KRA Compliance Services online with ease and convenience. Apply and pay for online KRA services using our Lipa na M-PESA Paybill Number: 763766 Account Number: 0766103348. (Classique Digital Investments Enterprises)
We process all your KRA iTax services orders quickly as soon as the order has been made online. We are here to assist and help you as your preferred online cyber partner in Kenya. At Cyber.co.ke Portal, we strive to ensure that we assist all our customers in Kenya get their KRA services done online with ease and convenience.
Cyber.co.ke Portal is focussed on making it easy, convenient and affordable in getting the various KRA services online today throughought the 47 counties in Kenya. So, when it comes to convenience, we are the leaders in Kenya through our robust online infrastructure in Kenya today.
Kenya is our home and we are passionate about driving her growth and fulfilling the aspirations of our customers in Kenya and play a central role in changing their lives through quick and efficient online KRA Services.
As part of our purpose (Get KRA Services Online Today), we are focused on placing our customers at the heart of everything we do and being aware that they are uniquely different with specific needs and aspirations.
Our customers are increasingly on digital platforms and we are making this possible through our digitization agenda that has revolutionized the KRA services that we offer throughout the country.
We continue to invest in mutually beneficial relationships with our customers and demonstrate that we are the best partner for them when it comes to KRA services. In everything we do, we are enabling our customers to get their KRA services done quickly and affordably.
We must learn and change quickly and always strive to be better than the others. We are bringing technology, data and analytics together and combining that with service excellence in a new way that will empower our customers and ensure we continuously deliver an exceptional and personalized experience and services.
We are the leading pioneer in the IT online cyber business sphere in Kenya. We are driven and motivated by customer satisfaction and customer centricity which plays an integral role in our business growth and sustainability.
About the Founder of Cyber.co.ke Portal – Matthews Ohotto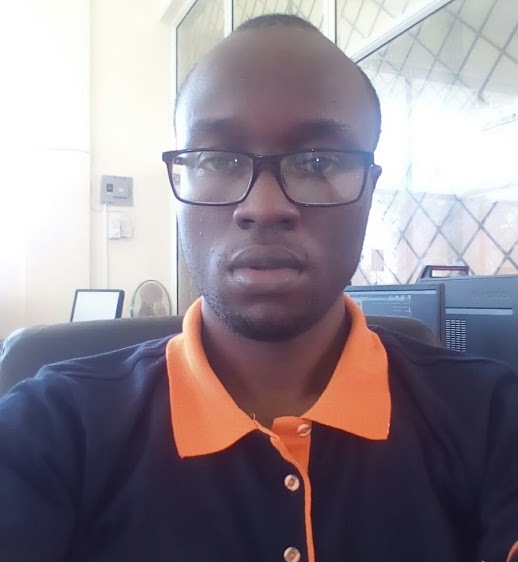 Cyber.co.ke Portal was founded on 6th February 2018 and the full portal was launched on 16th February 2018 to the general Kenyan public by Matthews Ohotto (a professional IT expert from Mombasa, Kenya) with an aim of ensuring that all Kenyans from all the 47 counties are able to get online KRA services with convenience and ease at their finger tips.
Matthews Ohotto is a Kenyan internet technology entrepreneur born and raised in Mombasa, Kenya. He is best known as the founder of Cyber.co.ke, Cyber.co.ug, Cyber.co.tz and Cyber.co.rw Portals in the countries of Kenya, Uganda, Tanzania and Rwanda respectively.
Matthews Ohotto is a holder of Second Class Honours Upper Division Degree in Business Information Technology (BBIT) from the Jomo Kenyatta University of Agriculture and Technology (JKUAT). He is also an alumni of the same university. He posses vast knowledge in two key aspects of computer training, that is, the link between Information Technology and the Business Environment. He has over 12 years experience in managing and operating cyber cafe businesses in Kenya.
Matthews Ohotto possesses great knowledge, expertise and experience in Kenya Revenue Authority (KRA) Tax obligations such as Income Tax Resident, Income Tax Non Resident, Income Tax PAYE, Income Tax Company, Turnover Tax, Withholding Tax and also Value Added Tax.
Matthews Ohotto is also the proprietor of Classique Digital Investments Enterprises that operates Classique Cyber Cafe as its cyber cafe business brand in Mombasa, Kenya. He is an IT Consultant by profession and Tax Expert by experience. You can drop him an email at: matthewsohotto@cyber.co.ke today.
Our Mission
Our mission is to touch the horizon where our capabilities may successfully meet with the requirements of our customers in Kenya, that too with ultimate transparency and cost-effectiveness in the services that we do for them online on a day to day basis.
Our Vision
To sow the seeds of excellence services provision with customer centric approach and reap the trust of all our Kenyan customers on a day to day basis.
Our Mantra
If we know it best, we deliver it better than all the others.
The Largest Online Cyber In Kenya
Cyber.co.ke Portal
aims to become the largest online cyber cafe portal in Kenya offering unmatched KRA Services to Kenyans on a day to day basis by the year 2020 through its ever growing customer base in Kenya. We are serving customers from all the 47 counties in Kenya on a day to day basis. Customer satisfaction is our greatest joy. So, when you think of cyber cafes in Kenya, think only about
Cyber.co.ke Portal
–
The Number One Online Cyber Portal in Kenya.
"This is what the website is going to become some day. End of story. I don't get to quit."
Matthews Ohotto (Founder, Cyber.co.ke Portal)
Date: 16/02/2018
---
---
Our Online Brands