Learn How To Check KRA PIN Using ID Number online today at Cyber.co.ke Portal. Know your PIN number quickly and easily today.
Many people out there do not know their KRA PIN Numbers or sometimes have forgotten their KRA PIN numbers. In this article, I am going to share with you the simple steps on How To Check KRA PIN Using ID Number only. 
Here at Cyber.co.ke Portal, we offer our customers KRA PIN Retrieval services that allows the be able to know there KRA PIN Numbers quickly in the shortest time possible.
How To Check KRA PIN Using ID Number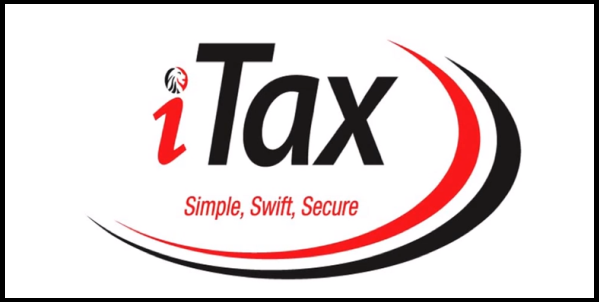 The process on How To Check KRA PIN Using ID Number requires some basic information to enable the process of retrieving your KRA PIN online quickly. Also note that How To Check KRA PIN Using ID Number is called KRA PIN Retrieval. We offer this service to our customers in Kenya. 
The following are some of the information that you will be required to fill on the KRA PIN Retrieval Form:
1. First Name
2. Last Name
3. ID Number
4. Date of Birth
5. Mobile Number
6. Email Address
7. County
8. City / Town
9. Postal Address
10. Postal Code
11. Town
Once you have the above information with you, you can proceed to filling our KRA PIN Retrieval Form so as to enable you check KRA PIN using ID number.
KRA PIN Retrieval Form: Know Your Forgotten KRA PIN Number Using ID Number
Fill and Submit KRA PIN Retrieval Form
[ufbl form_id="2″]
Once you have filled the KRA PIN Registration form above, head over to your Safaricom M-Pesa sim tool kit and pay Kshs. 200 via Lipa na M-Pesa Till Number 9181993. 
How to Pay for Cyber.co.ke KRA PIN Retrieval services using Lipa na M-PESA Till Number 9181993
Go to Lipa na M-Pesa

Select Buy Goods and Services

Enter M-PESA Till Number: 9181993

Enter the amount: Kshs. 200

Enter your M-PESA PIN and confirm the details

You will get notification from M-PESA upon successful payment to CYBER.CO.KE.

We shall send the processed order to your email address once the order has been marked as processed on our end. 
Once you have completed all the above steps on How to Check KRA PIN Using ID Number, our support team will process your KRA PIN Retrieval order and send you your KRA PIN Number together with your KRA PIN Certificate copy (PDF Format). We process KRA PIN Retrieval services orders that have been paid for. You can also reach us on 0723737740 or email: [email protected] for any inquiries. 
Matthews Ohotto is an accomplished Blogger with a Bachelor of Business Information Technology (BBIT) degree, Second Class Honours Upper Division from Jomo Kenyatta University of Agriculture and Technology (JKUAT). He is the Founder of CYBER.CO.KE and also serves as the Senior Content Editor at CYBER.CO.KE Blog. With a wealth of knowledge and experience as an iTax Blogger at CYBER.CO.KE Blog, his primary mission and responsibility revolves around researching, crafting and writing informative blog content showing the necessary steps to follow in relation iTax/KRA Portal. 
ARE YOU LOOKING FOR QUICK AND EFFICIENT KRA SERVICES IN KENYA? AT CYBER.CO.KE WE ARE HERE TO HELP AND ASSIST YOU CONVENIENTLY. SUBMIT YOUR REQUEST ONLINE AT CYBER.CO.KE TODAY.